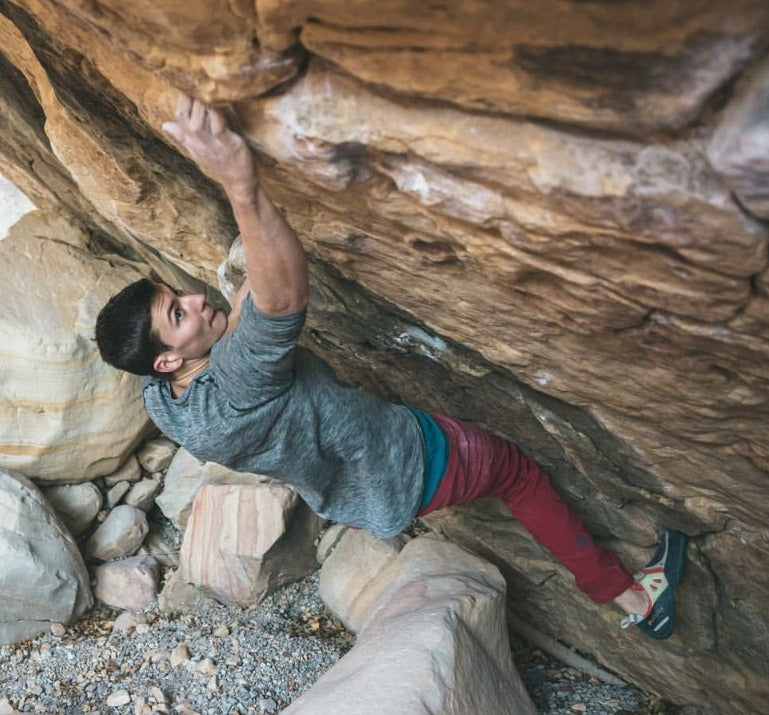 By: Brennan Robinson
A passion is when a person has something in their life they can't live without. It gives them an unmatchable feeling from within that is truly special. For me, that's climbing. The best way I can describe it is that I get a feeling of euphoria whenever I am on the rock. When everything clicks, it's a weightless sensation almost like flying or riding a cloud.
The most memorable experience I have had within climbing was on January 7th, 2018. It was the day I sent my first v13, The Mandala Sit Start, in my favorite place in the world; Bishop, California. Surrounded by my closest friends under the night sky of Bishop, I am staring at the climb envisioning myself on the top. With our lights all pointed at the rock, I can only see what is directly in front of me. My nerves tingling throughout my body, everything else background noise. I hear my friends behind me with endless amounts of encouragement and the faint sound of my hype music.
I chalk up my hands, close my eyes, and take a deep breath, rehearsing the moves in my head. I feel little to no pressure before pulling on the rock, which I later realize is why everything clicked so well. I pull on the start holds of the climb, and immediately feel weightless. My moves are so dialed in that I am floating through the bottom crux of the climb. Four of the moves have gone by and I realize I am already into the stand start of the climb, a v12 on its own. I have done it before, and I know I can do it again. I know the moves I need to execute, and before I can even catch up to my own thoughts, I am staring down the crux of the climb. I can hear my friends screaming with encouragement in hopes that I stick the next move. I feel a little fatigue but know I can stick the hold. I pull as hard as I can and somehow hold on. The feeling of weightlessness becomes apparent from here on out, until I pull over the lip.
I experienced a new feeling while standing on top of that boulder, looking down at all my friends who were all still screaming with excitement. I felt the true meaning of Euphoria, and I was speechless. All I could think to do was enjoy the moment and take as much in as I possibly could. My eyes scanned the landscape of Bishop, and up to the night sky while on top of the boulder. I realize that these are moments I live for, and why I do what I do. Little did I know that this feeling was only to get amplified as time went on.
IG: @brennannnnn